Text Link Ads
This website with a high page rank and popularity can provide you with serious visibility on the net. It is cheap and effective. Grab it now before this site runs out of space to place your link.
Banner Advertising on Unreal Blog
If you would like to advertise on this website, we offer text links on the sidebar (above fold) and as a box in the featured contents section.
Please click on the ad slot in the picture below to get the rates.
Home Page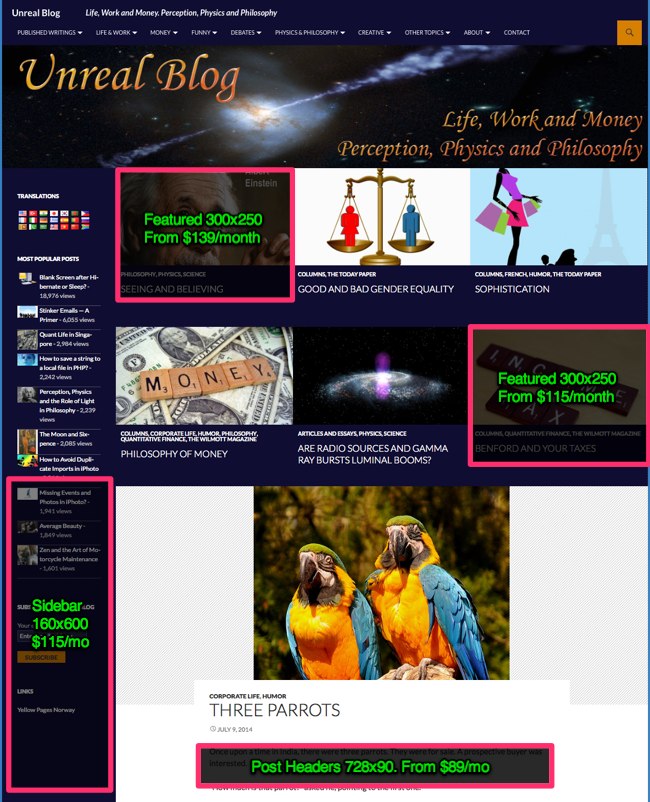 Individual Posts and Pages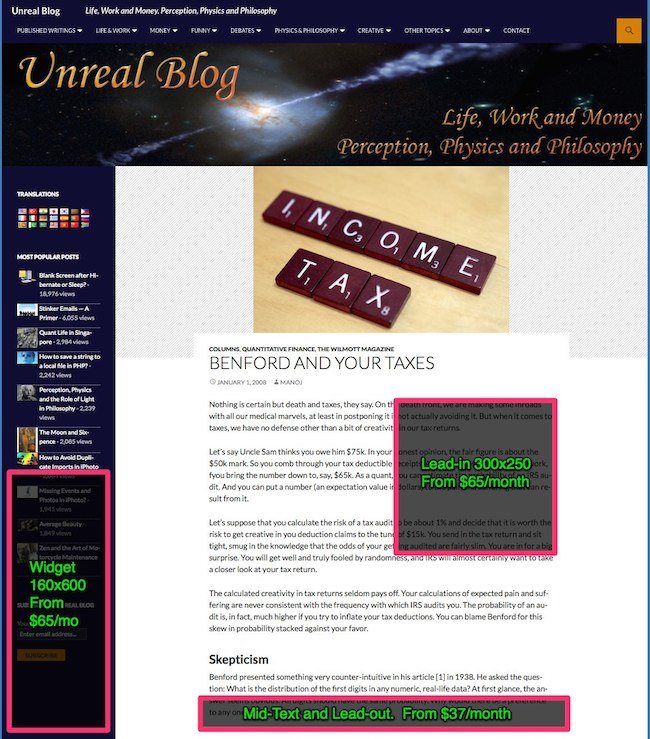 Advertising on Plugin Admin Pages
If you provide a product or service targeted at publishers and content providers, WordPress bloggers are almost an untapped market. These products may be advertising offerings, CDNs, premium themes and plugins, hosting and SEO services, etc.
I have a few popular plugins with total downloads of about 650,000 and counting. I can place your banners on their admin pages if I find that your products offer my plugin users value.
My rates are reasonable at $250 a month for a plugin with 100,000 total downloads. In other words, if you choose a plugin with 35,000 downloads, you would pay $87.50 a month. Or if you choose a plugin with 500,000 downloads, you would pay $1250 a month.
Contact me and we can work out the details.
Comments