Cingapura é uma pequena cidade-estado. Apesar de seu tamanho diminuto, Cingapura tem músculo financeiro considerável. Foi avaliado o quarto hub negociação cambial mais ativa, e um centro importante de gestão de riqueza na Ásia, com recursos no montante de quase meio trilhão de dólares, de acordo com a Autoridade Monitory de Cingapura. Este poder financeiro poderoso tem suas origens em um ambiente particularmente pró-negócios, classe mundial (bem, melhor do que o de classe mundial, de fato) infra-estrutura, e os profissionais altamente qualificados, força de trabalho cosmopolita–tudo o que Singapura é justamente orgulhoso de.
Entre a força de trabalho altamente qualificados estão espalhados por uma centena ou mais tipicamente tímido e discreto almas com abaulamento testa e olhos sonhadores por trás de óculos de lentes grossas. Eles são os quants Cingapura, e este pequeno artigo é a sua história.
Quants comandar enorme respeito pela sua capacidade intelectual e conhecimento matemático. Com epítetos como lisonjeiras "cientistas de foguetes" ou simplesmente "o cérebro," quants silenciosamente ir sobre seus trabalhos de validação de modelos de precificação, escrever programas em C e desenvolvimento de soluções de planilhas complicadas.
Mas o conhecimento é,,en,uma coisa complicada,,en,ter na Ásia,,en,DC = 2 sqrt,,en,A1 = sqrt,,en,AD perp DC,,en,AC perp BD,,en,BD perp A_1C,,en a tricky thing to have in Asia. Se você é conhecido por sua perícia, ele pode se voltar contra você, às vezes. A menos que você seja cuidadoso, outros irão tirar proveito de sua experiência e despejar suas responsabilidades em você. Você pode não me importo, desde que eles respeitem os seus conhecimentos. Mas, que muitas vezes monopolizar o crédito pelo seu trabalho e apresentar a sua capacidade de fugir trabalho como habilidades de gestão de pessoas. E gestores de pessoas (que não pode, na verdade, sei muito) não ficar melhor compensado. Este paradoxo é um fato da vida quant em Cingapura. A admiração que quants desfrutar nem sempre se traduz de riquezas aqui.
Esta disparidade de remuneração pode ser aprovado. Quantos não são muito interessado em dinheiro, por uma razão lógica–a fim de fazer um monte de que, você tem que trabalhar longas horas. E se você trabalhar longas horas, quando você começa a gastar o dinheiro? Que aproveita ao homem acumular toda a riqueza do mundo, se ele não tem tempo para gastá-lo?
Além, quants parecem jogar por um conjunto diferente de regras. Eles são tipicamente perfeccionista por natureza. Finalmente, Eu sou, quando se trata de determinados aspectos do trabalho. Lembro-me de uma vez, quando eu estava escrevendo minha tese de doutorado, Eu comecei o dia em cerca de nove horas da manhã e trabalhou até o fim da meia-noite, sem pausa. Sem café da manhã, almoço ou jantar. Eu não estava fazendo pesquisa inovadora naquele dia em particular, apenas tentando obter um conjunto de números (ramificação rácios, como eram chamados) e os seus erros associados consistente. Olhando para trás agora, Eu posso ver que um dia de fome era muito íngreme um preço a pagar para a consistência.
Ataques similares de aderência perfeccionismo talvez alguns de nós de vez em quando, forçando-nos a investir enormes quantidades de trabalho para melhorias incrementais, e nos impulsionando para níveis mais elevados de glória. O frustrante das quants' perspectiva é quando a glória fica arrebatado por um gerente de nível médio de pessoas. Ele faz acontecer, e outra vez. Os quants são, então, deixado com pouco mais do que os seus epítetos lisonjeiras.
Eu não estou pintando todos os povos gestores com o mesmo golpe unkindly; nem todos eles tenham sido seduzido pelo lado negro da força. Mas eu sei que alguns deles que aprimorar ativamente sua ignorância como uma arma. Eles alegar ignorância para passar o seu trabalho para outras abelhas operárias desavisados, incluindo muitos.
A melhor coisa a quant pode esperar é uma compensação justa por seu trabalho duro. O dinheiro pode não ser importante por si só, mas o que ele diz sobre você e sua estação na hierarquia corporativa pode ser de interesse. Epítetos vazios são baratos, mas quando se trata de mostrar apreciação real, dinheiro duro é o que importa, especialmente em nossa linha de trabalho.
Além, valorização das empresas gera confiança e um senso de auto-estima. Eu sinto que a confiança está faltando entre quants Cingapura. Alguns deles são realmente entre as pessoas mais inteligentes que conheci. E eu tenho viajado muito longe e conheci algumas pessoas muito inteligentes, de fato. (Uma vez eu estava em um elevador CERN com dois prêmios Nobel, como eu nunca me cansarei de mencionar.)
Esta falta de confiança, e não falta de experiência ou inteligência, é a causa por trás da falta de um trabalho de qualidade que sai de Cingapura. Parece que nos manter feliz com tarefas bastante comum e rotineiro de implementação de modelos desenvolvidos por inteligências superiores e validando os resultados.
Por que não aproveitar a chance e se atrevem a ser errado? Eu faço isso o tempo todo. Por exemplo, Eu acho que há algo de errado com uma receita de Basileia II e eu vou escrever um artigo sobre isso. Publiquei um artigo de física em um jornal de física muito respeitado implicando, entre outras coisas, que o próprio Einstein pode ter sido um pouco fora da marca! Veja por si mesmo em http://TheUnrealUniverse.com.
Quants asiáticos são os mais próximos ao mercado asiático. Para as estruturas e produtos voltados especificamente para este mercado, como é que nós não desenvolvemos os nossos próprios modelos de precificação? Por que esperar para os Mertons e cascas do mundo?
Em nossa defesa, podem ser alguns dos mais confiantes que desenvolvem modelos de precificação pode mover-se para fora da Ásia. O guru CDO David Li é um caso em apreço. Mas, no todo, a contribuição intelectual ao moderno finanças quantitativas parece desproporcionalmente desequilibrada em favor do Ocidente. Isso pode mudar no futuro próximo, quando os bancos de cérebros na Índia e China se abrir e sentir o cheiro de sangue neste campo nicho de nossa.
Outra qualidade que falta entre nós, paroquianos de Cingapura é uma valorização do quadro geral. Clichê © s como o "Big Picture" e a "Cadeia de Valor" ter sido usado em demasia pelas pessoas de nível médio gestores acima mencionados sobre techies (uma categoria de dúbia distinção em que nós, quantos também caem, para o nosso desgosto constante) com um efeito devastador. Essas frases ter chovido terror em techies e quants e relegou para atribuições desmoralizantes com desafios muito abaixo do seu potencial intelectual.
Pode ser que é um sinal de minha subestimando o poder do lado negro, mas eu sinto que a grande figura é algo que temos que prestar atenção a. Quants em Cingapura parece fazer o que eles são convidados a fazer. Eles fazê-lo bem, mas eles fazem isso sem questionar. Devemos ser mais conscientes das implicações de nosso trabalho. Se nós recomendamos Monte Carlo como o modelo de preços para uma determinada opção, será o gerente de supervisão de risco estar em apuros porque o seu relatório VaR leva muito tempo para ser executado? Se sugerimos tampando métodos para renormalizar sensibilidades divergentes de determinados produtos devido a descontinuidades em suas funções de recompensa, como vamos afetar os requisitos de fundos próprios regulamentares? Será que a nossa instituição financeira permanecer compatível? Quantos não pode esperar para saber todas estas questões interligadas. Mas a consciência de tais conexões podem agregar valor (suspiro, outra frase gerencial!) para o nosso escritório na organização.
Por todos estes motivos, nós em Cingapura acabar importação de talentos. Esta prática abre uma outra lata de minhocas polêmicos. São eles compensado um pouco também bastante? Será que ficar cego por seus rótulos impressionantes, enquanto a perder de vista seu nível real de talento? Como é que o regime de compensação generosa para os talentos estrangeiros afetam os talentos locais?
Mas esses problemas podem ser transitórios. Os indianos e os chineses estão acordando, não apenas em termos de suas economias, mas também com o desencadeamento de sua enorme pool de talentos em um mercado de trabalho cada vez mais globalizado. Eles (ou devo dizer que?) forçará a repensar o que queremos dizer quando dizemos talento. O pingo de talento que vemos agora é só a ponta do iceberg. Aqui está um exemplo do que está na loja, a partir de uma reportagem da BBC citando a Royal Society of Chemistry.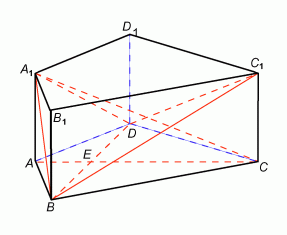 Teste National definido pelas autoridades educativas chineses para estudantes pré-entrada, conforme mostrado na figura, no prisma quadrado

e pé da perpendicular é
,
Provar:
Determinar o ângulo entre os dois planos e
Determinar o ângulo formado pelas linhas e que estão em planos diferentes.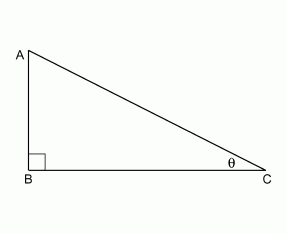 Teste de diagnóstico definido por uma universidade Inglês para alunos do primeiro ano no diagrama (não estão em escala), ângulo

é um ângulo reto,


O que é o comprimento ?
Qual é a área do triângulo (acima)?
O que é que o bronzeado da ângulo (acima) como uma fracção?
O resultado final de tais critérios de pré-selecção exigentes está começando a mostrar a qualidade dos trabalhos de pesquisa que saem os selecionados, tanto na China e na Índia. Este show de talentos não se limita a investigação fundamental; campos aplicados, incluindo o nosso nicho de finanças quantitativas, também estão recebendo uma dose justo deste medicina oriental.
Singapore só irá beneficiar desta infusão regional do talento. A nossa jovem nação tem um igualmente jovem (profissionalmente, que é) como equipe. Vamos ter que melhorar nossas habilidades e conhecimentos. E nós precisamos ser mais vocal e assertiva perante o mundo que nos observa e nos reconhece. Nós vamos chegar lá. Afinal, estamos a partir de Singapura–um tigre asiático usado para bater as probabilidades.
Photo by hslo