Singapura adalah kecil bandar raya. Walaupun saiz pengecil yang, Singapura mempunyai kekuatan kewangan yang agak besar. Ia telah diberi nilai hab pertukaran asing yang keempat paling aktif perdagangan, dan pusat pengurusan kekayaan utama di Asia, dengan dana berjumlah hampir setengah trilion dolar, menurut Lembaga yg mengingatkan Singapura. Ini pengaruh kewangan yang besar berasal dari suasana terutamanya pro-perniagaan, bertaraf dunia (baik, lebih baik daripada kelas dunia, sebenarnya) infrastruktur, dan berkemahiran tinggi, tenaga kerja kosmopolitan–semua yang Singapura adalah hak berbangga dengan.
Antara tenaga kerja yang berkemahiran tinggi bertaburan seratus atau lebih biasanya malu-malu dan yg melupakan diri sendiri jiwa dengan membonjol dahi dan mata termenung di sebalik kaca mata tebal. Mereka adalah sedikit Singapura yang, dan artikel pendek ini adalah cerita mereka.
Quants dihormati besar untuk kehebatan intelektual dan pengetahuan matematik. Dengan julukan memuji-muji seperti "saintis roket" atau hanya "otak," Quants senyap pergi tentang pekerjaan mereka mengesahkan model penetapan harga, menulis C program dan membangunkan penyelesaian hamparan rumit.
But knowledge is a tricky thing to have in Asia. Jika anda terkenal dengan kepakaran anda, ia boleh memakan diri anda pada masa-masa. Melainkan jika anda berhati-hati, orang lain akan mengambil kesempatan daripada kepakaran anda dan membuang tanggungjawab mereka pada anda. Anda tidak boleh keberatan itu selagi mereka menghormati kepakaran anda. Tetapi, mereka sering babi kredit untuk kerja-kerja anda dan membentangkan keupayaan mereka untuk mengelakkan kerja kemahiran pengurusan manusia. Dan orang-orang pengurus (yang mungkin tidak benar-benar tahu banyak) yang lebih baik pampasan. paradoks ini adalah hakikat kehidupan galah di Singapura. Kekaguman yang Quants menikmati tidak selalu diterjemahkan untuk kekayaan sini.
Perbezaan ini pampasan mungkin okay. Quants tidak terlalu berminat dengan wang kerana satu sebab logik–untuk membuat banyak ia, anda perlu bekerja lebih masa. Dan jika anda bekerja lebih masa, apabila anda mendapat untuk menghabiskan wang? Apakah gunanya itu seorang lelaki untuk mengumpul semua kekayaan di dunia jika dia tidak mempunyai masa untuk membelanjakannya?
Selain, Quants seolah-olah bermain dengan satu set yang berbeza peraturan. Mereka biasanya kesempurnaan oleh alam semula jadi. Sekurang-kurangnya, Saya, apabila ia datang kepada aspek-aspek tertentu kerja. Saya masih ingat sekali apabila saya menulis tesis PhD saya, Saya memulakan hari pada sekitar sembilan pagi dan bekerja sepanjang jalan selepas tengah malam tanpa rehat. Tiada sarapan, makan tengah hari atau makan malam. Saya tidak melakukan penyelidikan pecah tanah pada hari tersebut, hanya cuba untuk mendapatkan satu set nombor (bercabang nisbah, kerana mereka telah dipanggil) dan kesilapan yang berkaitan mereka konsisten. Mengimbas kembali pada sekarang, Saya dapat melihat bahawa satu hari kelaparan terlalu curam harga yang membayar untuk konsisten.
serangan serupa dari cengkaman kesempurnaan kekuatan sebahagian daripada kita dari semasa ke semasa, memaksa kita untuk melabur jumlah yang tamak haloba kerja untuk penambahbaikan berterusan, dan menggerakkan kami ke tahap yang lebih tinggi kemuliaan. Perkara yang mengecewakan dari Quants' perspektif adalah apabila kemuliaan mendapat hogged oleh pengurus peringkat pertengahan orang. Ia berlaku, berkali-kali. The Quants kemudiannya ditinggalkan dengan lebih sedikit daripada julukan memuji-muji mereka.
Saya tidak mengecat semua pengurus orang dengan strok unkindly yang sama; tidak semua daripada mereka telah tergoda oleh sisi gelap daya. Tetapi saya tahu sebahagian daripada mereka yang aktif mengasah kejahilan mereka sebagai senjata. Mereka mengaku kejahilan untuk lulus kerja mereka pada yang lain lebah pekerja yang tidak curiga, termasuk banyak.
Perkara yang terbaik galah yang boleh berharap untuk adalah satu pampasan yang adil untuk kerja keras. Wang mungkin tidak penting dalam dan dengan sendirinya, tetapi apa yang ia berkata tentang anda dan stesen anda dalam pemilihan pemain korporat mungkin menarik. julukan kosong murah, tetapi apabila ia datang untuk menunjukkan penghargaan sebenar, tunai keras adalah apa yang penting, terutama di talian kami kerja.
Selain, penghargaan korporat melahirkan keyakinan dan rasa harga diri. Saya rasa keyakinan yang kurang di kalangan Quants Singapura. Sesetengah daripada mereka adalah benar-benar di kalangan rakyat pandai saya telah bertemu. Dan saya telah mengembara jauh dan luas dan bertemu beberapa orang yang sangat pandai sesungguhnya. (Apabila saya berada dalam lif CERN dengan dua penerima anugerah Nobel, kerana saya tidak pernah akan jemu menyebut.)
Kekurangan keyakinan, dan tidak kekurangan kepakaran atau kecerdasan, adalah punca di sebalik kekurangan kerja yang berkualiti yang keluar dari Singapura. Kita seolah-olah untuk menjaga diri kita gembira dengan tugas-tugas yang agak biasa dan rutin melaksanakan model yang dibangunkan oleh kecerdasan unggul dan mengesahkan keputusan.
Mengapa tidak mengambil peluang dan berani untuk menjadi salah? Saya melakukannya sepanjang masa. Sebagai contoh, Saya berfikir bahawa ada sesuatu yang salah dengan resipi Basel II dan saya akan menulis satu artikel mengenainya. Saya telah menerbitkan artikel fizik dalam jurnal fizik yang dihormati membayangkan, antara lain, bahawa Einstein sendiri mungkin telah sedikit tersasar! Lihat sendiri di http://TheUnrealUniverse.com.
Quants Asia adalah orang-orang yang paling dekat dengan pasaran Asia. Untuk struktur dan produk khusus untuk pasaran ini, kenapa kita tidak membangunkan model penetapan harga kita sendiri? Mengapa kita menunggu Mertons dan Hulls dunia?
Dalam pertahanan kita, mungkin beberapa yang yakin bahawa yang membangunkan model penetapan harga boleh keluar dari Asia. The CDO guru David Li adalah kes di titik. Tetapi, pada keseluruhannya, sumbangan intelektual moden kewangan kuantitatif kelihatan tidak seimbang berat sebelah memihak kepada Barat. Ini mungkin berubah pada masa akan datang, apabila bank-bank otak di India dan China membuka dan bau darah dalam bidang niche kita ini.
Satu lagi kualiti yang hilang di kalangan kita umat Singapura merupakan penghargaan gambaran yang lebih besar. Clichà © s seperti "Gambar besar" dan "rantaian nilai" telah digunakan secara berlebihan oleh afore disebut peringkat pertengahan orang pengurus di Ahli Teknologi (kategori perbezaan yang meragukan ke mana kita Quants juga jatuh, mengecewakan berterusan kami) untuk kesan yang amat buruk. Ungkapan-ungkapan seperti ini hujan keganasan ke atas Ahli Teknologi dan Quants dan diturunkan mereka untuk tugasan mematahkan semangat dengan cabaran jauh di bawah potensi intelektual mereka.
Mungkin ia adalah tanda saya memandang rendah kuasa sisi gelap, tetapi saya merasakan bahawa gambaran yang lebih besar adalah sesuatu yang kita perlu memberi perhatian kepada. Quants di Singapura seolah-olah melakukan apa yang mereka diminta untuk melakukan. Mereka melakukannya dengan baik, tetapi mereka melakukannya tanpa mempersoalkan. Kami perlu lebih menyedari kesan-kesan kerja kami. Jika kita mengesyorkan Monte Carlo sebagai model harga sesuatu pilihan tertentu, akan pengurus pengawasan risiko berada dalam keadaan memalukan kerana laporan VaR beliau mengambil masa terlalu lama untuk menjalankan? Jika kami cadangkan menutup kaedah untuk renormalize sensitiviti berbeza produk tertentu kerana tidak berterusan dalam fungsi ganjaran mereka, bagaimana kita akan memberi kesan kepada caj modal pengawalseliaan? Akan institut kewangan kita kekal mematuhi? Quants tidak boleh dijangka untuk tahu semua isu-isu ini saling. Tetapi kesedaran sambungan itu boleh menambah nilai (GASP, lain frasa pengurusan!) ke pejabat kami dalam organisasi.
Untuk semua sebab-sebab ini, kita di Singapura berakhir mengimport bakat. Amalan ini membuka satu lagi tin cacing polemik. Adakah mereka pampasan agak terlalu agak? Adakah kita mendapat buta oleh label yang mengagumkan, manakala kehilangan penglihatan tahap sebenar mereka bakat? Bagaimanakah skim pampasan yang murah hati untuk bakat-bakat asing memberi kesan kepada bakat tempatan?
Tetapi isu-isu ini mungkin bersifat sementara. Orang India dan Cina yang bangun, bukan sahaja dari segi ekonomi mereka, tetapi juga dengan menyerlahkan bakat besar mereka dalam pasaran buruh yang semakin globalisasi. mereka (atau yang perlu saya katakan kita?) akan memaksa pemikiran semula apa yang kita maksudkan apabila kita mengatakan bakat. Meleleh bakat yang kita lihat sekarang adalah hanya sebahagian kecil daripada bilangan itu. Berikut adalah jadual yang menghuraikan apa yang di kedai, daripada laporan BBC memetik Royal Society of Chemistry.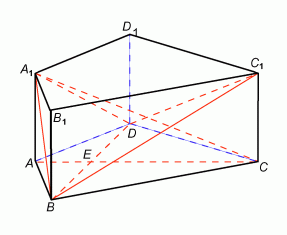 ujian nasional ditetapkan oleh pihak berkuasa pendidikan Cina untuk pelajar pra-kemasukan Seperti yang ditunjukkan dalam rajah, dalam prisma persegi

dan kaki bersudut tepat adalah
,
Buktikan:
Menentukan sudut di antara dua satah dan
Tentukan sudut yang dibentuk oleh garis-garis dan yang berada dalam pesawat yang berbeza.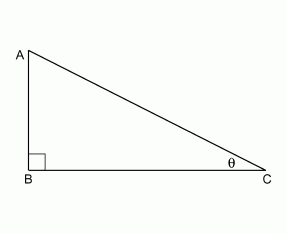 ujian diagnostik yang ditetapkan oleh universiti Bahasa Inggeris untuk pelajar-pelajar tahun pertama Dalam rajah (tidak dilukis mengikut skala), sudut

ialah sudut yang betul,


Apa yang panjang ?
Apakah kawasan segi tiga (di atas)?
Apakah tan sudut (di atas) sebagai pecahan?
Hasil akhir kriteria pra-pemilihan mencabar seperti mula menunjukkan dalam kualiti kertas penyelidikan yang keluar dari orang-orang yang dipilih, kedua-dua di China dan India. Ini menunjukkan bakat tidak terhad kepada penyelidikan asas; bidang gunaan, termasuk niche kami kewangan kuantitatif, juga mendapat dos saksama perubatan timur ini.
Singapura sahaja akan mendapat manfaat daripada infusi serantau ini bakat. negara kita yang muda mempunyai sama-sama muda (secara profesional, yang) sebagai satu pasukan. Kita perlu meningkatkan kemahiran dan pengetahuan. Dan kita akan perlu lebih lantang dan tegas sebelum dunia notis kami dan mengakui kami. Kita akan sampai ke sana. Lagipun, kami dari Singapura–harimau Asia digunakan untuk mengalahkan kemungkinan,en.
Photo by hslo