Singapour est une ville-état minuscule. Malgré sa petite taille, Singapour a muscle financier considérable. Il a été classé quatrième plaque tournante du commerce de change le plus actif, et un centre de gestion majeur de la richesse en Asie, avec des fonds d'un montant de près d'un demi-billion de dollars, selon l'Autorité Monitory de Singapour. Ce poids financier puissant a ses origines dans une atmosphère particulièrement favorable aux entreprises, Classe mondiale (bien, mieux que de classe mondiale, en fait) Infrastructure, et hautement qualifiés, la main-d'œuvre cosmopolite–qui tous Singapour est à juste titre fier de.
Parmi la main-d'œuvre hautement qualifiée sont dispersées une centaine généralement timide et effacé les âmes avec le front bombé et les yeux rêveurs derrière des lunettes épaisses. Ils sont quelques-uns de Singapour, et ce court article est leur histoire.
Quants commande énorme respect pour leurs prouesses intellectuelles et les connaissances mathématiques. Avec épithètes flatteuses comme "scientifiques de fusée" ou simplement "le cerveau," quants vont silencieusement sur leurs travaux de validation des modèles de tarification, écrit en C programmes et développer des solutions de tableurs complexes.
Mais la connaissance est,,en,une chose délicate,,en,d'avoir en Asie,,en,DC = 2 sqrt,,en,A1 = sqrt,,en,AD perp DC,,en,AC perp BD,,en,BD perp A_1C,,en a tricky thing to have in Asia. Si vous êtes connu pour votre expertise, il peut se retourner contre vous à des moments. Sauf si vous êtes prudent, d'autres vont profiter de votre expertise et de se débarrasser de leurs responsabilités sur vous. Vous ne pouvez pas l'esprit aussi longtemps qu'ils respectent votre expertise. Mais, ils monopolisent souvent le crédit pour votre travail et présentent leur capacité à éviter de travailler que les compétences en gestion des personnes. Et les gestionnaires de personnes (qui peuvent ne pas savoir en fait beaucoup) ne pas obtenir mieux compensé. Ce paradoxe est un fait de la vie quant à Singapour. L'admiration que quants toujours plaisir ne se traduit pas à la richesse ici.
Cette disparité de la rémunération peut être acceptable. Quants ne sont pas très intéressés par l'argent pour une raison logique–afin de faire beaucoup de lui, vous devez travailler de longues heures. Et si vous travaillez de longues heures, lorsque vous obtenez de dépenser l'argent? Que faut-il à un homme d'amasser toute la richesse dans le monde s'il n'a pas le temps de le dépenser?
En plus de, quants semblent jouer par un ensemble de règles différentes. Ils sont généralement perfectionniste par la nature. Au moins, Je suis, quand il vient à certains aspects du travail. Je me souviens quand je rédigeais ma thèse de doctorat, J'ai commencé la journée à environ neuf heures du matin et a travaillé tout le chemin après minuit sans interruption. Pas de petit déjeuner, Déjeuner ou dîner. Je ne faisais pas la recherche novatrice en ce jour particulier, juste essayer d'obtenir un ensemble de nombres (rapports de branchement, comme on les appelait) et leurs erreurs associées cohérente. En regardant maintenant, Je peux voir qu'un jour de faim était trop raide un prix à payer pour la cohérence.
épisodes similaires de perfectionnisme pourrait saisir certains d'entre nous de temps en temps, nous forçant à investir des quantités excessives de travail pour des améliorations progressives, et nous propulsant à des niveaux plus élevés de la gloire. Ce qui est frustrant de les quants' perspective est quand la gloire se détournaient par un gestionnaire de personnes de niveau intermédiaire. Il ne se passe, à maintes reprises. Les quants sont alors laissés avec un peu plus que leurs épithètes flatteuses.
Je ne suis pas peindre tous les gestionnaires de personnes avec le même AVC unkindly; pas tous d'entre eux ont été séduits par le côté obscur de la force. Mais je sais que certains d'entre eux qui hone activement leur ignorance comme une arme. Ils plaident l'ignorance de passer leur travail sur d'autres abeilles ouvrières sans méfiance, y compris de nombreux.
La meilleure chose qu'un quant puisse espérer est une juste compensation pour son travail acharné. L'argent peut ne pas être important en soi, mais ce qu'il dit sur vous et votre station dans l'ordre hiérarchique des entreprises peuvent être d'intérêt. épithètes vides sont pas cher, mais quand il vient de montrer l'appréciation réelle, espèces sonnantes et trébuchantes est ce qui importe, surtout dans notre ligne de travail.
En plus de, l'appréciation de l'entreprise engendre la confiance et un sentiment de confiance en soi. Je pense que la confiance fait défaut parmi les quants singapouriens. Certains d'entre eux sont vraiment parmi les gens les plus intelligents que j'ai rencontrés. Et je l'ai beaucoup voyagé et rencontré des gens très intelligents en effet. (Une fois que je suis dans un ascenseur CERN avec deux lauréats du prix Nobel, comme je ne me lasserai jamais de mentionner.)
Ce manque de confiance, et non le manque d'expertise ou de l'intelligence, est la cause derrière la pénurie de travail de qualité sort de Singapour. Nous semblons nous garder heureux avec des tâches assez banales et habituelles de la mise en œuvre des modèles développés par des intelligences supérieures et de valider les résultats.
Pourquoi ne pas prendre une chance et oser se tromper? Je le fais tout le temps. Par exemple, Je pense qu'il ya quelque chose de mal avec une recette de Bâle II et je vais écrire un article à ce sujet. J'ai publié un article de physique dans une revue de physique très respecté impliquant, entre autres choses, que Einstein lui-même peut avoir été légèrement la marque! Voyez vous-même à l'adresse http://TheUnrealUniverse.com.
quants asiatiques sont les plus proches du marché asiatique. Pour les structures et les produits spécifiquement adaptés à ce marché, comment se fait que nous ne développons pas nos propres modèles de tarification? Pourquoi ne nous attendons les Mertons et Hulls du monde?
Dans notre défense, peut-être quelques-uns des confiant ceux qui ne développent des modèles de tarification peuvent se déplacer hors de l'Asie. Le CDO gourou David Li est un cas d'espèce. Mais, dans l'ensemble, la contribution intellectuelle à la finance quantitative moderne semble disproportionnée déséquilibré en faveur de l'Occident. Cela pourrait changer dans un proche avenir, lorsque les banques du cerveau en Inde et en Chine ouvrent et l'odeur du sang dans ce domaine qui est le nôtre de niche.
Une autre qualité qui manque chez nous paroissiens singapouriens est une appréciation de la grande image. Cliché © s comme le "Big Picture" et l' "Chaîne de valeur" ont été galvaudé par les précités gestionnaires de personnes de niveau intermédiaire sur les techies (une catégorie de distinction douteuse dans laquelle nous quants tombent aussi, à notre chagrin constant) avec un effet dévastateur. Ces phrases ont plu la terreur sur les techniciens et les quants et relégué leur affectation démoralisantes à des défis bien au-dessous de leur potentiel intellectuel.
Peut-être est un signe de mon sous-estimer la puissance du côté obscur, mais je pense que la grande image est quelque chose que nous devons prêter attention à. Quants à Singapour semblent faire ce qu'ils sont invités à faire. Ils le font bien, mais ils le font sans remettre en cause. Nous devrions être plus conscients des implications de notre travail. Si nous recommandons Monte Carlo comme le modèle de tarification pour une certaine option, sera le gestionnaire de la surveillance des risques dans un cornichon parce que son rapport de VaR prend trop de temps pour exécuter? Si nous suggérons de coiffage des méthodes pour renormaliser sensibilités divergentes de certains produits en raison de discontinuités dans leurs fonctions de paiement, comment allons-nous influer sur les exigences de fonds propres? Est-ce que notre institut financier rester conforme? Quants ne peuvent pas être tenus de connaître toutes ces questions interconnectées. Mais une prise de conscience de ces connexions peut ajouter de la valeur (haleter, une autre phrase de gestion!) à notre bureau dans l'organisation.
Pour toutes ces raisons, nous à Singapour finit par importer des talents. Cette pratique ouvre une autre boîte de Pandore polémiques. Sont-ils rémunérés un peu trop assez? Est-ce que nous sommes aveuglés par leurs étiquettes impressionnantes, tout en perdant de vue leur niveau réel de talent? Comment le régime d'indemnisation généreuse pour les talents étrangers affecte les talents locaux?
Mais ces problèmes peuvent être transitoires. Les Indiens et les Chinois se réveillent, non seulement en termes de leurs économies, mais aussi par libérer leur bassin de talents considérable dans un marché du travail plus globalisé. Ils (ou devrais-je dire que nous?) forcera à repenser ce que nous entendons lorsque nous disons talent. Le filet de talent que nous voyons maintenant est que la pointe de l'iceberg. Voici une illustration de ce qui est en magasin, à partir d'un rapport de la BBC citant la Royal Society of Chemistry.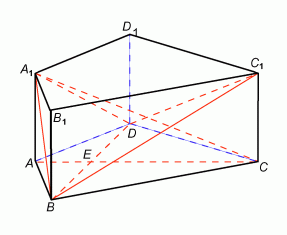 Test national fixé par les autorités éducatives chinoises pour les étudiants pré-entrée Comme le montre la figure, en prisme carré

et le pied de perpendiculaire est
,
Prouver:
Déterminer l'angle entre les deux plans et
Déterminer l'angle formé par les lignes et qui se trouvent dans des plans différents.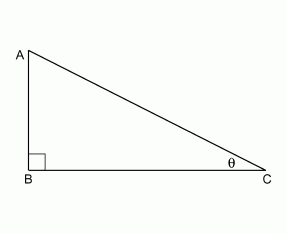 Test de diagnostic établi par une université anglaise pour les étudiants de première année dans le diagramme (pas à l'échelle), angle

est un angle droit,


Quelle est la longueur ?
Quelle est l'aire du triangle (au dessus de)?
Quel est le tan de l'angle (au dessus de) en tant que fraction?
Le résultat de ces critères de pré-sélection exigeants fin commence à montrer de la qualité des travaux de recherche qui sortent de ceux sélectionnés, à la fois en Chine et en Inde. Ce spectacle de talent ne se limite pas à la recherche fondamentale; champs appliqués, y compris notre créneau de la finance quantitative, sont également obtenir une bonne dose de cette médecine orientale.
Singapour ne profitera de cette infusion régionale de talent. Notre jeune nation a un aussi jeune (professionnellement, c'est) quant team. Nous devrons améliorer nos compétences et connaissances. Et nous devons être plus vocal et affirmée avant que le monde nous remarque et nous reconnaît. Nous allons y arriver. Après tout, nous sommes de Singapour–un tigre asiatique utilisé pour battre les cotes.
Photo by hslo