Singapur ist ein kleiner Stadtstaat. Trotz seiner geringen Größe, Singapur verfügt über beträchtliche Finanzkraft. Es wurde die vierte aktivsten Devisenhandelszentrum bewertet, und ein bedeutender Vermögensverwaltungszentrum in Asien, mit Mitteln in Höhe von fast einer halben Billion Dollar, nach dem Monitory Authority of Singapore. Dieser mächtige Finanzkraft hat ihren Ursprung in einer besonders wirtschaftsfreundliche Atmosphäre, weltklasse (gut, besser als Weltklasse-, tatsächlich) Infrastruktur, und die hochqualifizierten, kosmopolitische Arbeitskräfte–die alle Singapur ist zu Recht stolz auf.
Unter den hoch qualifizierten Arbeitskräften verstreut sind hundert oder so in der Regel scheu und zurückhaltenden Seelen mit prall gefüllten Stirn und verträumten Augen hinter dicken Brillengläsern. Sie sind die Singapurer Quants, und dieser kurze Artikel ist ihre Geschichte.
Quants Befehl enormen Respekt für ihre intellektuellen Fähigkeiten und mathematisches Wissen. Mit schmeichelhaften Beinamen wie "Raketenwissenschaftler" oder einfach "das Gehirn," Quants lautlos über ihre Arbeit zu validieren Preismodelle gehen, Schreiben von C Programmen und Entwicklung komplizierter Tabellenkalkulationslösungen.
Aber Wissen ist,,en,eine heikle Sache,,en,haben in Asien,,en,DC = 2 sqrt,,en,A1 = sqrt,,en,AD perp DC,,en,AC perp BD,,en,BD perp A_1C,,en a tricky thing to have in Asia. Wenn Sie Ihr Know-how bekannt, es kann auf Sie manchmal nach hinten losgehen. Wenn Sie nicht vorsichtig sind, andere werden die Vorteile Ihrer Expertise zu nehmen und werfen ihre Verantwortung auf Sie. Sie können nichts dagegen, solange sie Ihr Know-how zu respektieren. Aber, sie oft Satzes den Kredit für Ihre Arbeit und stellen ihre Fähigkeit zur Arbeit als Menschen-Management-Fähigkeiten zu entziehen. Und die Leute Manager (die nicht wirklich viel wissen können) Sie besser kompensiert. Dieses Paradox ist eine Tatsache des Lebens Quant in Singapur. Die Bewunderung, die Quants genießen nicht immer übersetzen, hier zu Reichtum.
Dieser Unterschied in der Vergütung können in Ordnung sein. Quants sind nicht sehr interessiert an Geld für einen logischen Grund–um eine Menge zu machen, Sie lange Arbeitszeiten haben. Und wenn Sie lange Arbeitszeiten, wenn bekommen Sie das Geld ausgeben? Was nützt es einem Menschen, den ganzen Reichtum der Welt anzuhäufen, wenn er nicht die Zeit, es zu verbringen?
Neben, Quants scheinen von einem anderen Satz von Regeln zu spielen. Sie werden typischerweise durch die Natur perfektionistisches. Mindestens, Ich bin, wenn es um bestimmte Aspekte der Arbeit kommt. Ich erinnere mich, als ich schreibe meine Doktorarbeit, Ich begann den Tag mit rund neun Uhr morgens und arbeitete den ganzen Weg bis nach Mitternacht ohne Unterbrechung. Kein Frühstück, Mittag- oder Abendessen. Ich war nicht dabei bahnbrechende Forschungsarbeiten an diesem Tag, nur versuchen, eine Reihe von Zahlen zu erhalten (Verzweigungsverhältnisse, wie sie genannt wurden) und die damit verbundenen Fehler konsistent. Rückblickend auf sie, Ich kann sehen, dass eines Tages der Hunger war zu steil, ein Preis, der für die Konsistenz zu zahlen.
Ähnliche Anfälle von Perfektionismus Macht greifen einige von uns von Zeit zu Zeit, zwingen uns zu übermäßig viel Arbeit für inkrementelle Verbesserungen zu investieren, und treibt uns zu höheren Ebenen der Herrlichkeit. Das frustrierende Sache von den Quants' Perspektive ist, wenn der Ruhm wird von einem Menschen mittleren Level-Manager gebremst. Es kommt vor,, immer wieder. Die Quants werden dann mit etwas mehr als ihre schmeichelnden Beinamen links.
Ich bin nicht die Lackierung aller Menschen Manager mit demselben unfreundlich Schlaganfall; nicht alle von ihnen wurden von der dunklen Seite der Macht verführt. Aber ich weiß, einige von ihnen, die aktiv ihre Unwissenheit zu schärfen als Waffe. Die Unkenntnis, ihre Arbeit an andere ahnungslose Arbeiterinnen übergeben, darunter viele.
Das Beste, was ein Quant hoffen kann eine angemessene Entschädigung für seine harte Arbeit. Geld kann nicht von Bedeutung sein, in an sich, aber was es über Sie und Ihre Station in der Unternehmenshackordnung kann von Interesse sein, sagt. Leere Beinamen sind billig, aber wenn es darum geht, die reale Aufwertung kommt, Bargeld kommt es an, vor allem in unserer Arbeit.
Neben, Unternehmensschätzung erzeugt Selbstvertrauen und ein Gefühl von Selbstwert. Ich glaube, dass das Vertrauen unter den singapurischen Quants fehlt. Einige von ihnen sind wirklich zu den klügsten Menschen, die ich getroffen habe. Und ich habe weit und breit gereist und traf einige sehr kluge Leute in der Tat. (Einmal war ich in einem CERN-Aufzug mit zwei Nobelpreisträgern, wie ich werden nicht müde, zu erwähnen.)
Dieser Mangel an Vertrauen, und nicht die von Know-how oder die Intelligenz fehlt, ist die Ursache hinter dem Mangel an Qualität der Arbeit aus Singapur kommen. Wir scheinen uns mit ziemlich banal und Routineaufgaben der Umsetzung Modelle von legene Intelligenz entwickelt und Validierung der Ergebnisse bei Laune zu halten.
Warum nicht eine Chance und es wagen, falsch,? Ich tue es die ganze Zeit. Beispielsweise, Ich denke, dass es etwas falsch mit Basel II Rezept und ich bin dabei, einen Artikel darüber zu schreiben. Ich habe eine Physik Artikel in einem angesehenen Physik Journal impliziert veröffentlicht, unter anderem, dass Einstein selbst können etwas von der Marke gewesen! Überzeugen Sie sich selbst unter http://TheUnrealUniverse.com.
Asian Quants sind die, die am nächsten zum asiatischen Markt. Für Strukturen und Produkte, die speziell auf diesen Markt zugeschnitten, wie kommt es, wir nicht unsere eigene Preismodelle entwickeln? Warum müssen wir warten, bis die Mertons und Rümpfe der Welt?
Zu unserer Verteidigung, können einige der zuversichtlich diejenigen, entwickeln sich Preismodelle sein können Asiens ausziehen. Die CDO-Guru David Li ist ein typisches Beispiel dafür. Aber, im großen und ganzen, geistiges Beitrag zur modernen Quantitative Finance sieht proportional schief zugunsten des Westens. Dies kann in naher Zukunft ändern, wenn die Hirngewebebanken in Indien und China eröffnen und riechen Blut in diesem Nischenbereich von uns.
Eine andere Qualität, die unter uns Singapurer Gemeinde fehlt ist eine Anerkennung für das große Ganze. Klischees © s wie die "Big Picture" und die "Wertschöpfungskette" wurden von den vorgenannten Personen mittleren Führungsebene zu Techies überstrapaziert (eine Kategorie von zweifelhafte Ehre, in die wir Quants fallen auch, unserer ständigen Ärger) um verheerende Wirkung. Solche Sätze haben den Terror auf Techies und Quants mit Herausforderungen weit unterhalb ihres intellektuellen Potentials regnete und verbannt sie zu demoralisieren Zuweisungen.
Vielleicht ist es ein Zeichen für meine unterschätzen die Macht der dunklen Seite, aber ich fühle, dass das große Bild ist etwas, was wir haben, zu beachten. Quants in Singapur zu tun scheinen, was sie aufgefordert werden, zu tun. Sie tun es auch, aber sie tun es ohne zu hinterfragen. Wir sollten mehr über die Auswirkungen unserer Arbeit. Wenn wir empfehlen Monte Carlo als Preismodell für eine bestimmte Option, wird die Risikoüberwachung Manager in einer Essiggurke, weil seine VaR Bericht zu lange dauert, laufen? Wenn wir vorschlagen, Capping Methoden zu unterschiedlichen Empfindlichkeiten von bestimmten Erzeugnissen renormieren wegen Unterbrechungen in ihrer Auszahlungsfunktionen, wie werden wir Einfluss auf die regulatorischen Eigenkapitalanforderungen? Wird unser Finanzinstitut bleiben konform? Quants kann nicht erwartet werden, um all diese miteinander verbundenen Fragen wissen, werden. Aber das Bewusstsein für solche Verbindungen können Wert (keuchen, ein weiterer Führungs Begriff!) in unserem Büro in der Organisation.
Aus all diesen Gründen, wir in Singapur landen Import Talent. Diese Praxis eröffnet eine weitere Dose Polemik Würmer. Sind sie entschädigt ein wenig zu recht? Bekommen wir durch ihre beeindruckende Etiketten geblendet, während Anblick ihres realen Maß an Talent zu verlieren? Wie wirkt sich die großzügige Ausgleichsregelung für ausländische Talente Einfluss auf die lokale Talente?
Aber diese Probleme können vorübergehend sein. Die Inder und Chinesen aufwachen, nicht nur in Bezug auf die Wirtschaft, sondern auch durch die Entfesselung ihrer enormen Talentpool in einer zunehmend globalisierten Arbeitsmarkt. Sie (oder sollte ich sagen, dass wir?) wird ein Umdenken zwingen, was wir meinen, wenn wir sagen, dass Talent. Das Rinnsal von Talent, das wir jetzt sehen, ist nur die Spitze des Eisbergs. Hier ist eine Darstellung, was im Speicher, von einem BBC-Bericht unter Berufung auf die Royal Society of Chemistry.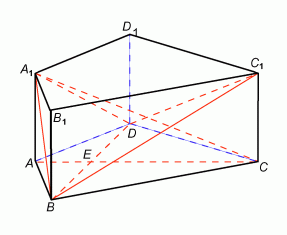 Nationale Tests von chinesischen Bildungsbehörden für die vor der Einreise Studenten eingestellt, wie in der Abbildung gezeigt, in quadratischen Prismas

und Fuß senkrecht
,
Beweisen:
Bestimmen den Winkel zwischen den beiden Ebenen und
Bestimmen Sie die durch Linien gebildete Winkel und die in verschiedenen Ebenen sind.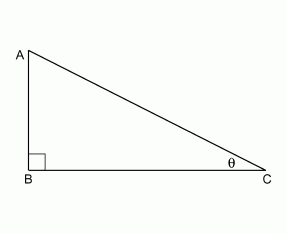 Diagnosetest von einer englischen Universität für Studienanfänger im Diagramm eingestellt (Nicht im Maßstab gezeichnet), Winkel

ein rechter Winkel ist,


Was die Länge ?
Was ist die Fläche des Dreiecks (oben)?
Was ist der tan des Winkels (oben) als Bruch?
Das Ergebnis eines solchen anspruchsvollen Vorauswahlkriterien beginnt in der Qualität der Forschungsarbeiten aus den ausgewählten kommenden zeigen, sowohl in China und Indien. Dieses Talent-Show ist nicht auf die Grundlagenforschung beschränkt; angelegten Feldern, einschließlich unserer Nische der Quantitative Finance, sind auch immer eine faire Dosis dieses orientalischen Medizin.
Singapur wird nur von diesem regionalen Infusion von Talent profitieren. Unsere jungen Nation hat eine ebenso junge (professionell, das heißt) Team. Wir müssen unsere Fähigkeiten und Kenntnisse zu verbessern. Und wir müssen mehr Gesang und durchsetzungsfähig, ehe die Welt bemerkt uns und bestätigt uns. Wir werden es schaffen. Schließlich, wir von Singapur–eine asiatische Tiger zur die Odds zu schlagen.
Photo by hslo