Singapoer is 'n klein stadstaat. Ten spyte van sy klein grootte, Singapoer het 'n aansienlike finansiële spiere. Dit is aangewys as die vierde mees aktiewe buitelandse valuta handel hub, en 'n groot rykdom bestuur sentrum in Asië, met fondse ten bedrae van byna die helfte van 'n triljoen dollar, volgens die herder-owerheid van Singapoer. Dit magtige finansiële invloed het sy oorsprong in 'n besonder pro-besigheid atmosfeer, wêreldklas (goed, beter as wêreldklas, in die feit dat) infrastruktuur, en die hoogs geskoolde, kosmopolitiese arbeidsmag–wat almal Singapoer is regmatig trots.
Onder die hoogs geskoolde arbeidsmag versprei 'n honderd of so tipies skugter en beskeie siele met bultende voorkop en dromerige oë agter dik bril. Hulle is die paar Singapoer, en hierdie kort artikel is hul storie.
Kwantitatiewe beveel enorme respek vir hul intellektuele bekwaamheid en wiskundige kennis. Met vleiende epithets soos "vuurpylwetenskaplikes" of bloot "die brein," kwantitatiewe stil gaan hul werk van bekragtiging van pryse modelle, skryf C programme en die ontwikkeling van ingewikkelde sigblad oplossings.
Maar kennis is,,en,'n moeilike ding,,en,om in Asië,,en,DC = 2 sqrt,,en,A1 = sqrt,,en,AD perp DC,,en,AC perp BD,,en,BD perp A_1C,,en a tricky thing to have in Asia. As jy is bekend vir jou kundigheid, dit kan boemerang op jou by tye. Unless you are careful, others will take advantage of your expertise and dump their responsibilities on you. You may not mind it as long as they respect your expertise. Maar, they often hog the credit for your work and present their ability to evade work as people management skills. En mense bestuurders (wat kan nie eintlik weet baie) kry nie beter vergoed. Hierdie paradoks is 'n feit van Quant lewe in Singapoer. Die bewondering wat kwantitatiewe geniet nie altyd vertaal hier rykdom.
Dit verskil in vergoeding mag okay wees. Kwantitatiewe is nie vreeslik belangstel in geld vir een logiese rede–ten einde 'n baie dit maak, jy moet lang ure werk. En as jy werk lang ure, wanneer kry jy die geld spandeer? Wat baat dit 'n mens om al die rykdom stig in die wêreld as hy die tyd om dit te spandeer het nie?
Behalwe, kwantitatiewe lyk om te speel deur 'n ander stel reëls. Hulle is tipies perfeksionis van nature. Ten minste, Ek is, wanneer dit kom by sekere aspekte van die werk. Ek onthou een keer toe ek skryf my PhD tesis, Ek begin die dag omstreeks nege in die oggend en gewerk al die pad na middernag met geen pouse. geen ontbyt, middagete of aandete. Ek is nie besig baanbrekerswerk navorsing oor daardie spesifieke dag, net probeer om 'n stel getalle te kry (vertakking verhoudings, soos hulle genoem) en die gepaardgaande foute in ooreenstemming. Terugblik op dit nou, Ek kan sien dat een dag van die honger was te steil 'n prys om te betaal vir die konsekwentheid.
Soortgelyke voorvalle van perfeksionisme mag greep sommige van ons van tyd tot tyd, dwing ons om buitensporige bedrae van werk vir inkrementele verbeterings te belê, en stuwend ons na hoër vlakke van heerlikheid. Die frustrerende ding van die kwantitatiewe' perspektief is as die rykdom kry hogged deur 'n middeljarige vlak mense bestuurder. Dit gebeur, keer op keer. Die kwantitatiewe word dan gelaat word met bietjie meer as hul vleiende epithets.
Ek is nie die verf van alle mense bestuurders met dieselfde onvriendelik beroerte; nie almal van hulle is mislei deur die donker kant van die krag. Maar ek weet dat sommige van hulle wat aktief hul onkunde te slyp as 'n wapen. Hulle pleit onkunde om hul werk te gee aan ander niksvermoedende werker bye, insluitend baie.
Die beste ding wat 'n quant kan hoop vir 'n billike vergoeding vir sy harde werk. Geld kan nie belangrik wees in en van die self, maar wat dit sê oor jou en jou stasie in die korporatiewe rangorde van belang kan wees. Leë epithets is goedkoop, maar wanneer dit kom by die toon werklike waardering, harde kontant is wat saak maak, veral in ons lyn van werk.
Behalwe, korporatiewe waardering kweek vertroue en 'n gevoel van eiewaarde. Ek voel dat die vertroue ontbreek onder Singapoer kwantitatiewe. Sommige van hulle is regtig een van die slimste mense wat ek ontmoet het. En ek het wyd en syd gereis en het 'n paar baie slim mense inderdaad. (Sodra ek was in 'n CERN hysbak met twee Nobelpryswenners, soos Ek wil nooit moeg van te noem.)
Hierdie gebrek aan vertroue, en nie 'n gebrek aan kundigheid of intelligensie, is die oorsaak agter die gebrek aan kwaliteit werk uit te kom van Singapoer. Ons lyk om onsself gelukkig met redelik aards en roetine take van die implementering van modelle wat ontwikkel is deur superieure intelligensie en bekragtiging van die resultate hou.
Hoekom nie 'n kans te neem en dit waag om verkeerd te wees? Ek doen dit al die tyd. Byvoorbeeld, Ek dink dat daar iets fout is met 'n Basel II resep en ek gaan 'n artikel daaroor te skryf. Ek het 'n fisika artikel in 'n gerespekteerde fisika tydskrif impliseer gepubliseer, onder andere, dat Einstein homself effens van die punt af mag gewees het! Sien vir jouself by http://TheUnrealUniverse.com.
Asiatiese kwantitatiewe is die mense wat die naaste aan die Asiatiese mark. Vir strukture en produkte spesifiek vir hierdie mark, hoe kom ons nie ons eie pryse modelle te ontwikkel? Hoekom moet ons wag vir die Mertons en doppe van die wêreld?
In ons verdediging, kan 'n paar van die vertroue in dié wat wel ontwikkel pryse modelle kan uitbeweeg van Asië. Die CDO guru Dawid Li is 'n goeie voorbeeld hiervan. Maar, oor die algemeen, die intellektuele bydrae tot moderne kwantitatiewe finansies lyk buite verhouding skewe ten gunste van die Wes. Dit kan verander in die nabye toekoms, wanneer die brein banke in Indië en China oop te stel en ruik bloed in hierdie nis gebied van ons s'n.
Nog 'n kwaliteit wat ontbreek in ons midde Singapoer gemeentelede is 'n waardering vir die groot prentjie. Clichà © s soos die "Big Picture" en die "Waarde ketting" is veelvuldig deur die bogenoemde middel-vlak mense bestuurders op Techneuten ('n kategorie van twyfelagtige onderskeiding waarin ons kwantitatiewe en wegval, ons konstante hartseer) om vernietigende uitwerking. Sulke frases het terreur gereën op Techneuten en kwantitatiewe en verban hulle demoraliserende opdragte met uitdagings ver onder hul intellektuele potensiaal.
Mag wees dit is 'n teken van my onderskat die krag van die donker kant, maar ek voel dat die groot prentjie is iets wat ons moet aandag te skenk aan. Kwantitatiewe in Singapoer lyk om te doen wat hulle gevra word om te doen. Hulle doen dit goed, maar hulle doen dit sonder bevraagtekening. Ons moet meer bewus van die implikasies van ons werk. As ons beveel Monte Carlo as die prysmodel vir 'n sekere keuse, sal die risiko toesig bestuurder in 'n piekel omdat sy VaR verslag te lank neem om uit te voer? As ons voor die beperking van metodes om uiteenlopende sensitiwiteite van sekere produkte renormalize weens diskontinuïteite in hul beloning funksies, hoe sal ons invloed op die regulatoriese kapitaal koste? Sal ons finansiële instituut bly voldoen? Kwantitatiewe kan nie verwag word om al hierdie onderling kwessies te leer ken. Maar 'n bewustheid van sulke verbindings kan waarde toevoeg (asem, 'n ander bestuurs- frase!) om ons kantoor in die organisasie.
Vir al hierdie redes, ons in Singapoer beland invoer talent. Hierdie praktyk open 'n ander blikkie polemiek wurms. Is hulle vergoed 'n bietjie te regverdig? Kry ons verblind deur hul indrukwekkende etikette, terwyl die verlies van sig van hul werklike vlak van talent? Hoe die vrygewige skema vergoeding vir die buitelandse talente invloed op die plaaslike talente?
Maar hierdie kwessies kan verbygaande wees. Die Indiërs en Chinese is wakker, nie net in terme van hul ekonomieë, maar ook deur losbarsting hul geweldige talentpoel in 'n toenemend globaliserende arbeidsmark. hulle (of moet ek sê dat ons?) sal 'n heroorweging van geweld wat ons bedoel wanneer ons sê talent. Die druppel van talent sien ons nou is net die punt van die ysberg. Hier is 'n illustrasie van wat in die winkel, uit 'n BBC verslag met verwysing na die Royal Society of Chemistry.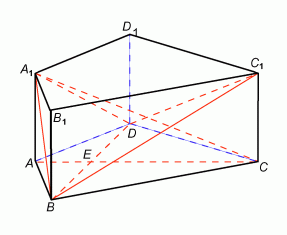 Nasionale toets deur Chinese onderwysowerhede vir pre-entry studente gestel Soos getoon in die figuur, vierkantige prisma

en voet van loodreg is
,
bewys:
Bepaal die hoek tussen die twee vliegtuie en
Bepaal die hoek wat gevorm word deur lyne en wat in verskillende vlakke.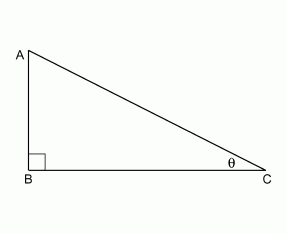 Diagnostiese toets deur 'n Engelse universiteit vir eerstejaarstudente in diagram stel (nie volgens skaal geteken), hoek

'n regte hoek,


Wat is die lengte ?
Wat is die oppervlakte van 'n driehoek (bo)?
Wat is die bruin van die hoek (bo) as 'n breuk?
Die eindresultaat van sodanige veeleisende pre-seleksie kriteria is besig om te wys in die gehalte van die navorsing vraestelle uit te kom van die gekose kinders, beide in China en Indië. Dit talent show is nie beperk tot fundamentele navorsing; Toegepaste velde, insluitende ons nis van kwantitatiewe finansies, ook om 'n billike dosis van hierdie Oosterse medisyne.
Singapoer sal slegs voordeel trek uit hierdie streek inkorporering van talent. Ons jong nasie het 'n ewe jong (professioneel, dit is) as span. Ons sal moet ons vaardighede en kennis te verbeter. En ons sal moet meer uitgesproke en selfgeldend te wees voordat die wêreld merk ons ​​en erken ons. Ons sal daar te kom. Na alles, Ons is van Singapoer–'n Asiatiese tier wat gebruik word om te klop die kans,en.
Photo by hslo